Safe & Effective Childrens Cavity Treatment in Westland, MI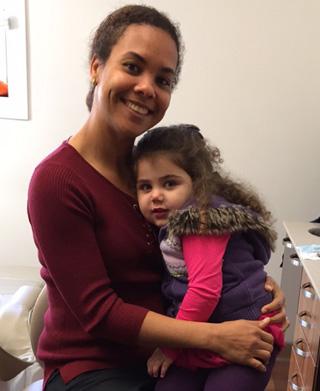 Southfield Kid's Dentist is proud to serve the greater Westland area, providing the best in children's dental care for families with children of all ages and needs. We serve children of all ages, from their first tooth to 18 years, and we're dedicated to giving your child the best dental care in a fun, kid-friendly and comfortable atmosphere.
When it comes to children's teeth cleaning and children's cavity treatment, Dr. Ife Nwabueze, DMD and the team at Southfield Kid's Dentist have earned their reputation as Michigan's top pediatric dentist.
Your child's safety and comfort are the first priority for everyone at Southfield Kid's Dentist. We maintain state-of-the-art technology to deliver our treatments and to ensure your child's continued oral health. We designed our entire facility especially for kids with bright colors, age-appropriate entertainment, and dental instruments specially sized for their smaller mouths.
Pediatric Dentists Can Help When:
Your child has special medical needs that can or are affecting his or her oral heath
Your child has cavities in adult teeth that are forming under the gum
Your child's baby teeth are not coming in
Your child's baby teeth are not falling out at the expected time
Unwanted oral habits are affecting tooth alignment
Baby teeth first erupt
Gentle Pediatric Dentistry in Westland, MI
verified_user Preventative Dentistry
Regular checkups are the best way to ensure your child is practicing good oral hygiene and maintains a healthy smile. We'll inspect your child's teeth for problem areas, talk about tooth brushing, and give his or her teeth a thorough cleaning.
replay Restorative Dentistry
We provide a gentle approach to repairing chips and cracks as well as filling cavities. We understand the anxiety both parents and children may have when it comes to restorative treatments, so we go slow and have lots of patience.
snooze Sedation Dentistry
If your child is afraid of the dentist or has special needs, treatments with sedation techniques may be the best solution. We will happily talk about your options before your appointment so you know exactly what to expect.
face Infant Examinations
As soon as your child's first tooth appears you should come to see us. We will inspect the new formation and talk to you about caring for baby teeth.
Common services Southfield Kid's Dentist provides:
Cleanings & Fluoride Application
Digital Radiographs (X-Rays)
Treatment of Disease/Injury
Sealants
Composite (Tooth-Colored) Fillings
Amalgam (Silver) Fillings
Crowns (Caps)
Extractions
Space Maintainers
Habit Appliance Therapy
Nitrous Oxide
Sedation Dentistry
Hospital Dentistry
Pulpal Therapy for Primary and Immature Teeth
Children's Teeth Cleaning & Cavity Treatment
If your child experiences continual problems with cavities, bleeding gums, or other oral issues, it can be difficult for your child to eat and get the proper nutrition to promote strong teeth and bones. In addition to general pediatric dental care, we can also provide acute care, such as children's cavity treatment and tooth restorations in our dental office.
By teaching your child how to care for his or her teeth, you and the pediatric dentist can help prevent these and other potential long term problems. We'll help your child learn about what is happening inside his or her mouth and provide you both with best dental habits to keep his or her mouth healthy.
Sedation Dentistry
Sometimes traditional approaches to treatment are insufficient to calm or soothe an extremely anxious or fearful child. In this case, we recommend sedation. The truth is, children with memories of an unpleasant visit to the dentist may develop a phobia that can be carried over into adulthood and can lead to neglect of his/her oral health.
We believe that by providing treatment in a gentle and caring manner, we can instill confidence and a lasting positive impression of dental care in your child. We offer many treatment options, including oral sedation and hospital dentistry at Children's Hospital of Michigan in Detroit, tailored to the individual needs of our young patients and parents.
Hospital Dentistry
Children with an extreme dental phobia, extensive dental decay, and/or complex medical conditions may need to have the treatments performed in one visit, at the hospital dentist, while the patient is under general anesthesia. Our doctors have special hospital privileges at Children's Hospital of Michigan (DMC) in Detroit where they are on staff to treat patients of our offices. The decision to perform your child's dental treatment under general anesthesia at the hospital should not be taken lightly. If you think your child is a candidate for hospital dentistry, we will thoroughly discuss this option with you during your visit to our office.
Parent Reviews:
"Great first visit. Very friendly office staff and dentist. Thank you!" Tara Shultz
"Great customer service. Short waiting time. Dr. helped with taking the x-ray & provided great advice. Overall very happy with service." Jihan B.
---
Southfield Kid's Dentist serves children of all ages, from their first tooth to 18 yrs. Schedule an appointment for your child today!